The Circulation Booster

formerly Electro-Reflexologist

Let's face it, you don't get enough these days !

Exercise that is . . . So improve your health with The Circulation Booster.

FREE trial of The Circulation Booster ... just ask ... some conditions apply*

Reflex zones on your feet

On the bottom of your feet are various zones that physicians have found to have energy associations with different parts of your body. These charts provide illustrations of this and will help you to follow things. Stimulation of these zones is essential for maintaining health and is very useful for helping you body to rectify any systemic problems.
| | |
| --- | --- |
| Chart of Reflex Zones | List of associated body part or organ |
| | In sequence down the chart so you can easily find an area that is of concern or interest to you. |
Here is another view that you might enjoy looking over -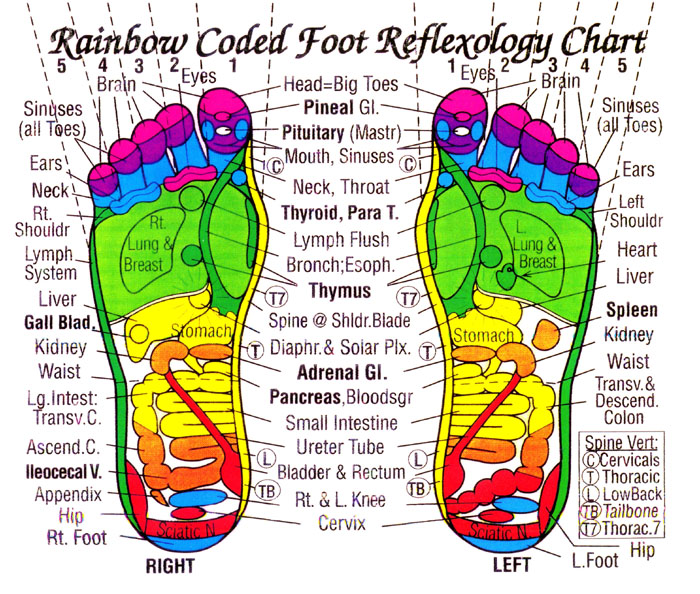 * Free trial of The Circulation Booster at the discretion of Tim Leitch and subject to reasonable proximity or you must pay all travel costs.
---