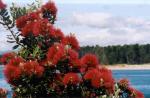 Tim Leitch
Issues on the North Shore
Tim Leitch served a term on North Shore City Council in 1992 - 1995 and proved himself to be an effective representative. He stood for Council again in October 2001 so as to get into the most effective position to help our local community and improve the respect that should be shown for the wishes of you, as an elector. He was keen to improve the standard of decisions being made at Council and advance views that would better protect and provide for our community and its environment.
When he was previously on Council he was at the forefront of winning you the right to referenda on any Council policy issues.
Some issues that are important to us all still need further advocacy and he will continue to do this for our community as opportunities arise.
The issues below continue to be of importance. And this is just a small sample of what can be done to improve our City. If you would like to let me know of something that's of significance to you so we can combine our efforts and see that we do achieve as much as we can, please feel free to use my feedback page.
Zero Interest Local Government Finance for Essential Capital Works.

Saving North Shore City ratepayers $144.1 million over the next ten years. That is what it is going to cost you and I in just the interest alone. This debacle means we literally pay for essential public works 2 to 3 times over. It's quite ludicrous and it doesn't have to occur.

Every community needs more finance today to carry out essential capital works that need to be done now, than it has money available or than it can charge ratepayers now. Loans allow these costs to be spread over future years. That is fair. But why should ratepayers pay interest on money that can be created and loaned at virtually no cost. Find out more .... [ Click here 4 more ]

With evidence that synthetic chemical concoctions can cause ill-health to some people rapidly or some time in the future, no Council should be using such chemicals in areas used by people or animals when there are alternatives that are no more expensive. More and more of this seems to be going on - just look at the published lists of places to be sprayed with chemicals. Council shouldn't be polluting our environment like this! There is a cost effective, improved hot foam alternative available. Find out more .... [ Click here 4 more ]

One unfortunate thing about human habitation, whether it be rural or urban, is that pollution occurs. Recent studies have shown that neither Long Bay nor the Okura Estuary cope well with pollution or silt loadings. For protection of the Marine Reserve and the hinterland of Long Bay Regional Park, the concept of a Great Park has considerable merit.

The wonderful Regional Park would be downgraded by a backdrop of urban development if it were to occur. Although both the city and regional councils have moved somewhat to preserve parts of this backdrop land, it really isn't enough! Our communities will have to continue to advocate for much better environmental protection. Find out more .... [ Click here 4 more ]
---
Contact Information

Phone +64 9 4491750

Fax +64 9 4491751

Address North Shore City, New Zealand

Email
or use my Feedback page form provided for your convenience ... Feedback
---